Who are we

anyway?

get yourself some proper staffordshire service
The people behind Internet Connections (and your superfast broadband)
If you're nosey (like us) you'll want to know a little bit about who we are.
Well, the good news is that we're a local company: Internet Connections is registered in Cheddleton, and based in Leek.
Headed up by St Edwards Park resident Andy Harding (more about him below), Internet Connections works with UK businesses of all sizes, to provide Internet connectivity in its various guises...
...and so we thought, why not use a bit of our knowledge and connections to get our local communities up to super-speed (mainly though, Andy was sick of his tiresomely slow broadband at home).
---
Meet
your team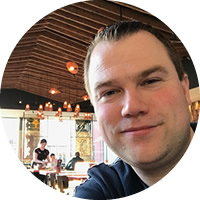 Andy Harding
Managing Director
Andy founded Internet Connections in 2002, originally to provide web design services. Frustrated by the lack of reliable website hosting at a reasonable price, he took matters into his own hands (if you want a job doing properly...) and the company evolved to provide a hosting service. One thing led to another, and before long Internet Connections had developed its own network to support its servers — and the rest is history.
In the unlikely event that he can be prised away from his fascination with all things internet (we're sure this must happen sometimes) you might see Andy flying a light aircraft as he is currently training for his Private Pilots License. At Halloween Andy's home and INETC HQ is transformed in to a live action terror maze (check out www.chapel-fright.co.uk). When he isn't scaring the proverbial out of unsuspecting punters he will of course be spending his spare time developing and preserving the grade II listed building.
Occasionally, you may also see Andy driving a minibus as a volunteer driver for the local Voluntary Services, who provide transport to the young, elderly and vulnerable.
Andy is also trained in advanced first aid, including use of a defibrillator and medical gases, which fits nicely with his EDI Level 3 Emergency Response Driving (blue light) qualification, and IAM Advanced Driving license. Phew!
Due to recent development of the business into the wireless broadband arena you may also occasionally find Andy at the top of a mast making some adjustments to radio equipment. Not bad for someone who was afraid of heights?
Andy is a former member of the St Edwards Park Residents Association, and a former director of St Edwards Park Management Company Ltd. Andy also ran Leek St John Ambulance division as acting member in charge for a short while.
His current appointments include Technical Consultant at Zone Broadband Limited, a company of which he is also a shareholder.
Contact Andy:

---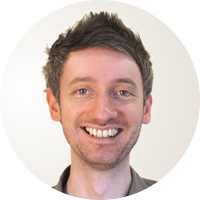 James Burns
Office and Marketing Manager
James knows only too well the value of working with a trusted ISP. Having served in various roles for over ten years at a web hosting company, he has experienced first hand the peace of mind offered by having network providers that know their stuff (and what would happen if this wasn't the case!).
When he isn't at Internet Connections, James can be found valiently attempting to play football/guitar and telling people how he once won a Blue Peter badge and an art competition judged by Tony Hart.
Contact James:
---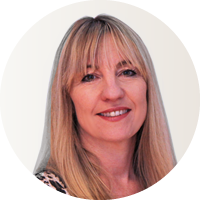 Kathy Hine
Financial Controller
Well travelled (coming to us from a background in the holiday industry — latest country count: 17) and accustomed to brushing shoulders with the rich and famous*, Kathy looks after the finance and accounting side of Internet connections. So, if you have any questions about your invoice, get in touch with Kathy and she'll be happy to help.
When Kathy isn't travelling (or dreaming about/planning her next adventure) she can be found out walking with her family (and very importantly, her dog) dancing a bit of salsa, engrossed in mystery and history, or indulging in a favourite Belgian beer.
*Partying with Matt Damon at an after-show when she lived over in America for a time!
Contact Kathy:

---